Our Favorite Fall Blazers For The Frugal Freelancer
My favorite thing about freelancing is the ability to control my day-to-day wardrobe. You might be surprised by this but the truth is, I absolutely hate feeling policed by what's "office appropriate." I'm an adult, an individual and I express myself through the way I CHOOSE to dress. Most days I work from home in my favorite pair of Lululemon leggings, bra-free and with my hair up in a messy bun (the life!). But on the occasion I need to make an appearance at a client meeting or attend a networking event, I dress to reflect my personal brand and freelance style.
As we grow things here at The Scope, I want to expose a lens on office style from the eyes of a freelancer. This is uncharted territory in that the definition for this will be different for each and every one of you - and that's OK! More than anything, I hope the looks we share inspire you with new and different ways to make the most of your unique wardrobe. I also hope that you'll share feedback into the types of trends you want to see covered and if you have a personal style story or unique look, share it by tagging us and/or using #TheScopeBlog on Instagram so we can inspire even more people throughout our growing community of independent, free-thinking and hard working hustlers.
We also like to stay budget-friendly because as frugal freelancers (Sounds like the name of another blog somewhere, doesn't it?) we are all constantly monitoring our spending, but that doesn't mean we can't be stylish in the process. With fall officially in motion there is one closet staple that can make any office style look like a million bucks and that's the blazer.
Whether you're heading into make a proposal, meeting with a potential client for lunch or just going out with friends, the blazer will elevate your look in one easy step. Below, we're sharing some of our favorite blazers for the fall season… And they're all under $50.
Shop Women's Blazers

Looking for some outfit inspo for how to wear your blazer this fall? Here are some looks we love from the gram.
with classic basics for client meetings or coffee dates
with a stylish print and heels
for an elevated look that's still casual enough for everyday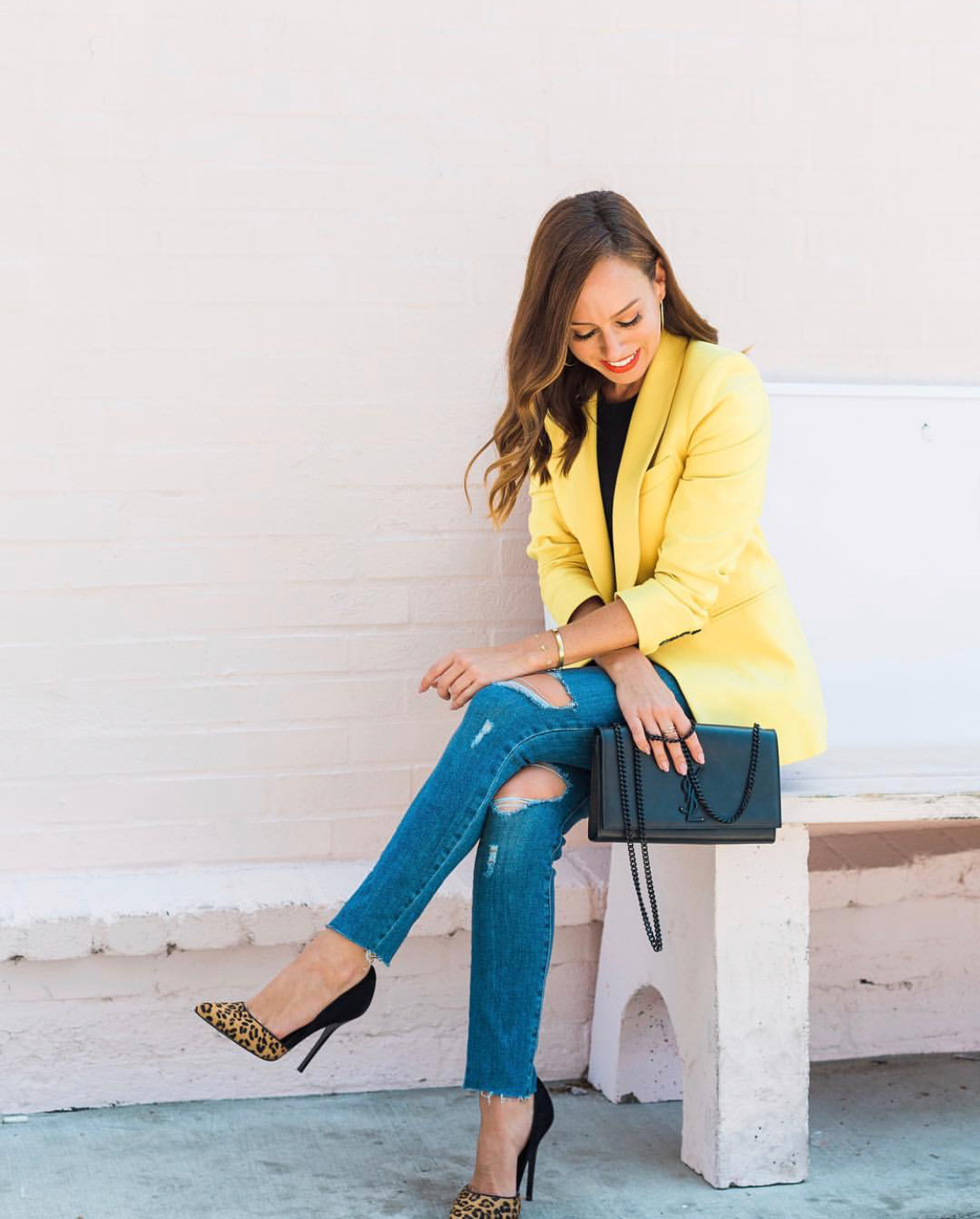 Perfect for client meetings that transition into happy hour

Affiliate disclosure: Any/all of the links of thescopeblog.com are affiliate links of which we receive a small commission from sales of certain items, but the price is the same to you. This helps offset the cost of running and maintaining a website and empowers us to continue providing free resources and news to our readers.